WELCOME
Bob Gliner, award winning documentary filmmaker, has produced documentaries in all parts of the world including his most recent:

LEARNING FROM EL SALVADOR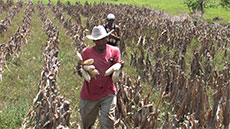 El Salvador is a nation deeply connected to US policies that remains little understood by most Americans. Many Americans think of El Salvador as a country to be avoided because of the danger posed by violent gangs, fear the recent migration of Salvadorian children to US border regions and are afraid of its ties to other neighboring Latin American countries such as Venezuela. Yet recent changes to the country in the areas of education, health care, agriculture and democratic governance offer a different perspective with implications for helping us solve problems here at home. Narrated by Luis Valdez.
For more information, to view trailer, and to order online.
Growing Up Green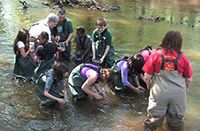 Profiles a unique statewide, hands-on environmental education program in Michigan, the Great Lakes Stewardship Initiative. For the very first time, both rural and urban schools across the state are working to increase academic performance by involving students in local efforts to improve the environments they inhabit. This coordinated statewide approach to "place-based education" presents a national model for increasing student engagement by making education more relevant, while also encouraging students to become lifelong stewards of the environment. Coming to PBS stations nationwide in April, 2014.
Watch trailer, read more and order online.
Barefoot College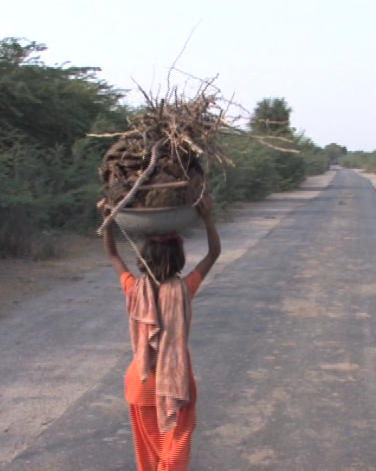 Now airing on PBS stations nationwide, this new documentary examines a unique community based education program in rural India. At Barefoot College, located in the Indian State of Rajasthan, education takes place off campus, in nearby impoverished villages, among all age groups, with a unique interdisciplinary curriculum intimately encompassing rural village life and the issues villagers must grapple with. While seemingly far removed from the American experience, it offers telling lessons for how the current debate around educational reform might be focused and curriculum transformed in the United States. Watch trailer and read more .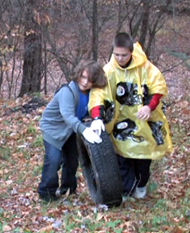 Schools That Change Communities
While the classroom as a vehicle for educational success remains largely unchallenged, despite often questionable levels of achievement, a few public schools across the country are trying a different approach to engaging students in the learning process, using the communities and neighborhoods where students live as classrooms - creating not only a different type of learning environment, but a different kind of student. This documentary has the potential to refocus the national debate around the direction educational reform should take.
Watch trailer, read more and order online.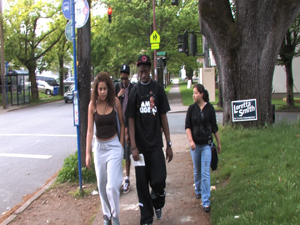 Lessons From the Real World - Learning to read, do math and other subjects happens when students care about what they are learning, rather than drilling them with subject matter largely divorced from their real lives.
This engaging documentary provides a first hand look at K-12 schools and classes that weave community and societal problem solving through their curriculum as a way of both preparing students for active participation in democratic society, as well as motivating them to learn basic skills as part of a meaningful educational experience. Read more and order online.
"Every member of Congress should be required to watch this film."
– Susan Ohanian

Democracy Left Behind - Examines the impact of "No Child Left Behind" on the ability of schools to serve a civic mission – demonstrating how difficult it is now for many students to understand what their education means in the larger context of the society and world they inhabit. Read more and order online.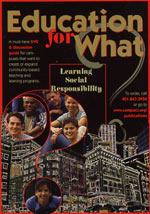 Education for What? - Learning social responsibility follows some of the thousands of college students who work to solve community problems as part of their regular curriculum and examines the impact of this learning strategy on students, the community, and the ability to engage a new generation of citizens. Read more and order online.
TIME FRENZY - Producer (58 min.) Examines the social and ethical consequences of the increasingly fast pace of life, particularly in high tech centers like Silicon Valley. Aired August, 1999 on KTEH (PBS, San Jose, CA). Distributed to other PBS stations, November, 1999. Distributed by Films for the Humanities and Sciences.
Read more.